SPANISH CONVERSATION CLUB with Victoria
SUITABLE FOR HIGHER INTERMEDIATE & ADVANCED STUDENTS
MAKING SPANISH PART OF YOUR LIFESTYLE
SPANISH CLUB
Spanish Conversation Club is perfect to support your Spanish language use. Regular use of the language in real situations leads to fluency, so ideally you will join us every Sunday to boost your confidence in speaking fluent Spanish. But you're free to sign up for fewer classes per month.
SPANISH CONVERSATION CLUB is aimed specifically at Levels B2 and above. However it is also the right place for some B1 students who are especially motivated and eager to improve. Please contact me if you are not sure if it is right for you.
Our discussions will be wide and varied covering aspects of Hispanic culture and news, films, and tandems with Hispanic people.
In SPANISH CLUB you will access to over 100 video learning challenges, to keep you focused and practising Spanish in a real-world way. Always, an invitation to practice. All year round.
Online group discussions are up to four times a month, 11 months per year (no classes in August).
Groups sessions are on Sundays at 19:30-20:30 GMT/BST.
Just £10 per class
Contact me to attend your first Spanish Conversation Class FREE!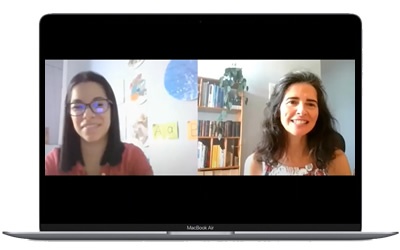 Sign up here through Paypal for 4 classes per month = £40.
Please contact me if you wish to attend fewer classes per month to arrange payment.
SPANISH CLUB reviews
Here are some of the nice things students have said about Spanish Club.
"When I started my Spanish studies, my ambition was to speak in conversation. Spanish with Victoria is my opportunity to do it (despite my mistakes!). See you next Sunday!"
"I loved learning a bit about Chile and Peru… I'm looking forward to hearing presentations from other students next month."
"It is quite difficult to find language classes beyond beginners so the services Victoria provides are perfect for anyone wanting to move on in their Spanish language journey. Highly recommended."
FREQUENTLY ASKED QUESTIONS
Why will this work for me? There's lots of methods out there!
Sp w1th Victoria
2020-10-24T16:59:17+01:00
My methodology is based on engaging, real life topics which encourage students to speak and express themselves.
Kindness, care, acceptance and respect are essential, as the student's comfortability will allow them to feel safe and relaxed to speak.
Communicative approach is the main aim, as I understand a language as a means of communication, connection, link with another culture, and not as a perfect tool to be used. Obviously, perfection will be happening as we practise and practise regularly and in a determined and enthusiastic way.
My sources for discussions are varied and so the pair work and group activities. Thus we avoid boredom, apathy and monotony. Five clubs in five weeks.
The role of the student is always active. Students get the instructions clearly in time before spending an hour talking, discussing and commenting topics.
Students have access to feedback constantly.
Sense of humour is crucial to learn. Our brain relaxes, opens up and absorbs naturally the language. Moreover, it brings an atmosphere of trust and peacefulness.