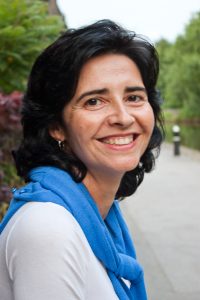 BACKGROUND
I am a very passionate person for languages. In my life I have learnt English, German and French so I know very well how amazing it is the adventure of acquiring a new language, but I also must admit how hard it can be sometimes.
My worst feeling during the learning of a new language is wanting to speak and not being able to do it fluently. That's why I have created this course, to save you from the bitterness of fear, insecurity, lack of confidence, feeling stuck as if you could not make any more progress…
But then life brings me into situations in which I need to use English, French or German, or simply my inner voice yearning inside me to keep them alive and use them!
Another barrier for me was finding the right teacher who could not only provide me with interesting material and motivate me, but to communicate well, be easy to access, friendly, sociable, open to the ups and downs of learning a language, and with a good sense of humour. We learn easily when we feel relaxed and welcome. Find out more about the Group rules for Spanish with Victoria.
How I run my business
I operate my business with strong "green" credentials, fair pricing, and I look after your data privacy. Read more about my Business ethics here.
TEACHING ETHOS
That is the reason why I want to be the teacher I have always admired: welcoming, accessible, gentle but firm, determined, understanding, easy-going, humorous, and someone who sees mistakes and "stuck moments" as opportunities to improve, move on and grow.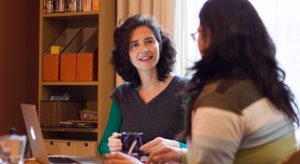 Thus I have created my own method with a strong communicative focus. From my point of view, the first aim of a language is to be spoken and understood. The reach of higher goals like complex grammar structures, specific vocabulary, use of a wide range of verb tenses, etc. will come with constancy, hard work, commitment and especially with your own motivation and enthusiasm.
I can guarantee you your achievement in fluency and confidence and overcoming of fear, but it is going to be up to you to keep up the communication practice. In other words, we lose command of a language when we don't use it.
How do I know that you will achieve your aim of confidence and fluency when speaking Spanish? Because my courses provide you with lots of comprehensible teaching. Thus they will encourage you to communicate and interact as the topics are interesting and adapted to your level. You only succeed when you understand and you are calmly engaged. This is key! Find out more about the Learning method for Spanish with Victoria.