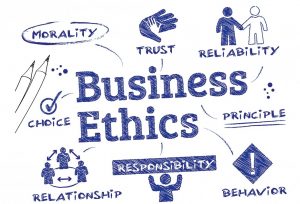 GREEN CREDENTIALS
I operate a zero-waste policy for running my business. Accordingly, my business is operated entirely electronically. There is almost no printing of material required either by myself or for you as the student. If I ask you to watch a Spanish film, or read a book, there will always be an option to view it online or download to your device to read it. You shouldn't need to buy any equipment to take part in my lessons or courses that you don't already make use of in other aspects of your life.
We don't use dedicated office facilities as we operate our teaching studio and classroom from home. Our overheads are ultra-low so we can give you great value learning. Which leads me to…
FAIR PRICING
All my prices are set at a fair level to reflect the required amount of preparation and contact time. This fair price then applies all year round and you can be reassured that when you buy one of my courses, that you won't be paying more than anyone else, and you won't see it advertised later for less. When a course doesn't involve any direct contact time with me, then the price is set very low indeed to cover a share of the preparation costs and administrative time.
YOUR DATA
Our website uses cookies, which means that anonymous data are collected so that we can see how many people are visiting our site, and things like: what devices are used, which countries the visitors are in, and what search terms were used to find us.
If you contact us to ask a question or register for a course, we will keep your information for the purpose of replying to your query, and nothing else. If you sign up for a newsletter, we'll keep your information only until you unsubscribe. There will be an opportunity to unsubscribe every time you receive a newsletter.
If you have bought lessons or courses from us, we'll keep your information in accordance with tax legislation for 5 years.
We won't ever pass your information to anyone else.